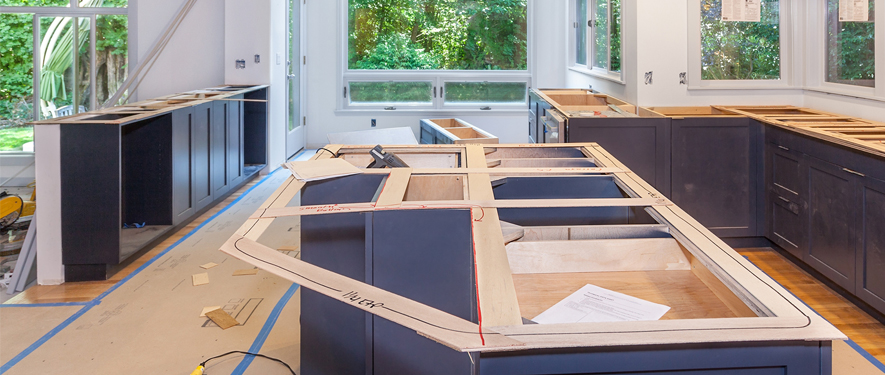 Construction Services, Building and Remodeling Services
SERVPRO of Central Phoenix has been helping both commercial and residential properties affected by fire and water damages get back to preloss conditions within short a amount of time utilizing our own in-house Construction Division run by Temple, a licensed and bonded KB2 contractor.
Temple and his crew can do it all starting from rough framing, finished carpentry and cabinets, post demolition framing, drywall installation in addition to new floors and ceilings.
One project involved SERVPRO of Central Phoenix converting an old classroom into a complete, functional welding shop within as little as 4 weeks for RSI. Temple and his crew completed all the demo, electrical, plumbing, drywall and insulation with in that 4 week time period.
Reconstruction and building services need to be completed quickly, so mitigating loss initially is essential. All reconstruction is completed in-house at SERVPRO of Central Phoenix giving us more control over the quality and timing of work.
We believe that teamwork is essential in any emergency disaster situation. It's important to come together and bring out the best in ourselves and each other during times of adversity.
Board Up
Carpet Repair and Installation
Document Drying
Dry Cleaning
Drywall Installation
Drywall Removal
Electrical
Electronics Restoration
Fine Art Restoration
Furniture Restoration
General Contracting
Hardwood Floor Repair
HVAC Services
Linoleum Floor Repair
Marble Floor Repair
Move Out
Painting
Plumbing
Portable Power
Roof Tarp
Roofing Services
Scalable Resources
Temporary Fencing
Temporary Warehouse Space
Tile Floor Repair
Tree Removal
General Contractor License #: ROC# 309973